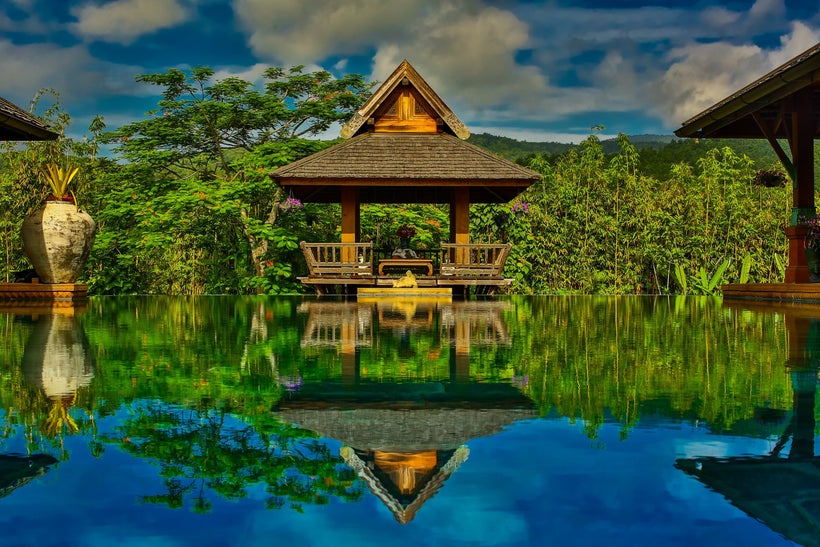 When I think of Thailand, I think of it as two separate places; the South with it's dramatic sheer, steep rock formations and islands sprinkled across the green and turquoise waters of the ocean, white sand beaches, and a scuba diver's paradise. Then there is the North, with its jungles and sweeping countryside of banana trees, bamboo, and roaming elephants along winding rivers.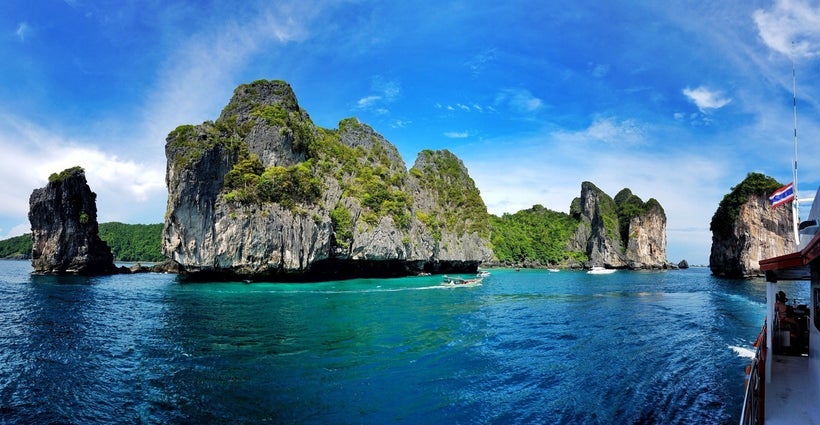 You can see monks in their orange robes walking through temples here and life is more pastoral. There are so many adventures to be had here, which is why I love Thailand. It sort of blends the perfect amount of extreme activities with pure bliss and relaxation and the people here understand the importance of getting frequent massages and spa treatmentsJ Every time I come here, a part of me feels like home and I don't know if it's because of the hospitality, food, smells, culture, and spirituality here, but for an adventure junkie like myself, you literally have it all in this tiny country. Here are my top adventures to do in the North of Thailand.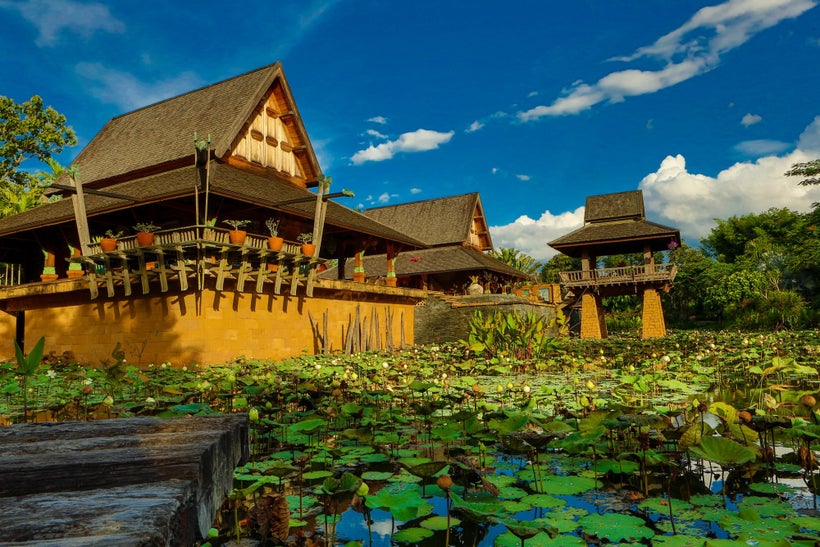 1. Experience a traditional Thai "Homestay"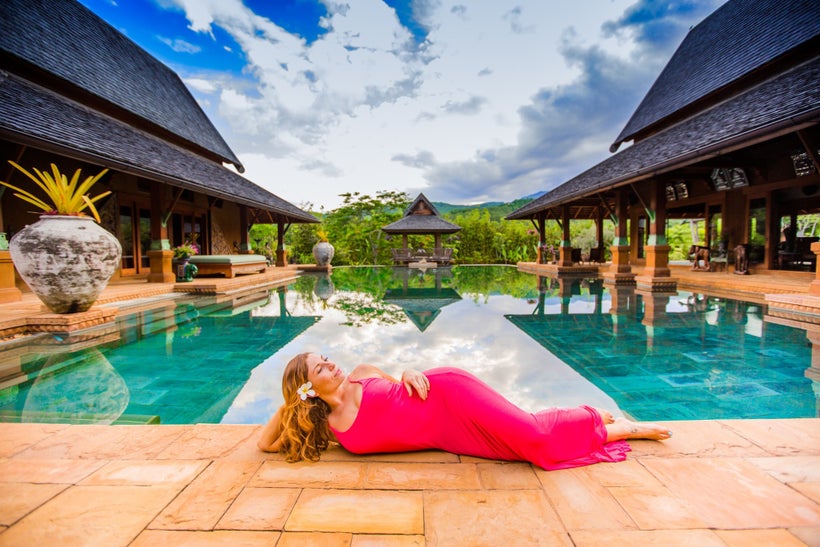 The latest rage in travel is private homes-turned-hotels. No, not Airbnb,This a whole other caliber: fully-vetted exquisite private homes that give you the run of the place along with top-notch hotel style services. Recently, while on a photo shoot for the National Geographic catalog, I had the fortunate opportunity to stay in one of THE MOST breathtaking private estates that I've ever laid eyes on called Howie's Homestay! Don't be fooled by the quirky name, this hidden gem is a majestic boutique hotel that guarantees a secluded stay in an unbelievable setting, adorned with lush tropical gardens, views of the Himalayan foothills, a huge infinity-edge swimming pool and tranquil water features. It was a photographer's playground to say the very least — and one of the most relaxing hotels I've ever been to.
Howie's HomeStay itself is a tribute to the dying art of craftsmanship that Thailand and Chiang Mai especially was known for. Built by local artisans to keep their vanishing arts alive, Howard, the owner, wanted to preserve the art forms of the local people and give them free range to show off their best works.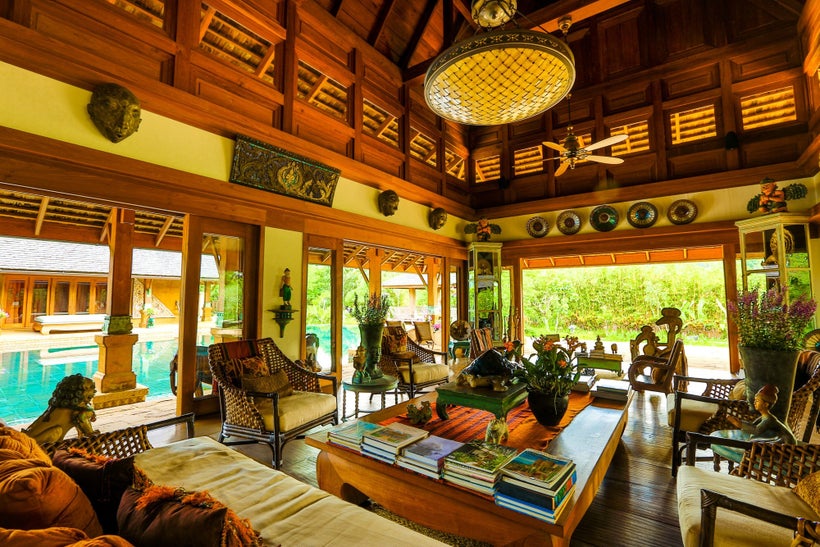 All of the teak wood was reclaimed form older houses and the estate is filled with an eclectic array of antiques, artwork and furnishings that ring true to the destination. Here, they cultivate an amazing garden to put their guests in the midst of flora and fauna. It is a utopian eco system they have developed with fish, birds and frogs and the perfect environment to celebrate what they pride themselves in the most; their food. Serving traditional Thai cuisine is definitely one of their best events. All of the food is personally prepared by Jerri, Howie's wife! She typically prepares 7-8 different fabulous home made Thai dishes on a nightly basis and she is happiest when the guests want first hand knowledge and cooking tips as she is busy in the kitchen every afternoon preparing for lunch or dinner.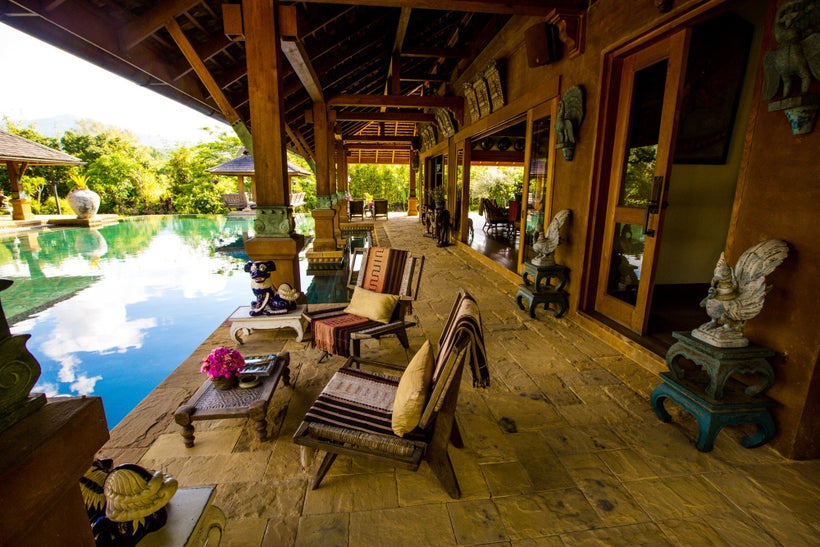 The other benefit of staying at Howie's Homestay other than the incredible home-cooked meals is that Howard, the owner, personally becomes your concierge and can help you to organize any of the following activities to explore the culture of the area. You're just minutes down the road from the Four Seasons Chiang Mai, and close to temples, forests and the city of Chiang Mai.
2. Take a Thai Cooking class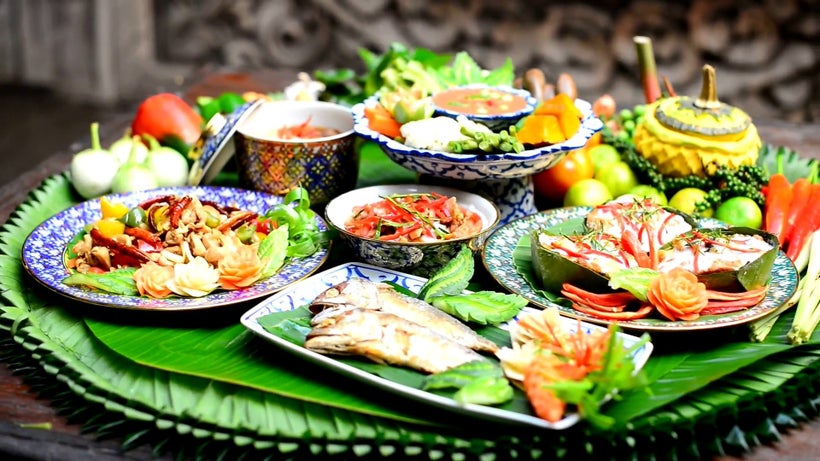 From Pad Thai to Red Curry to Som Tum, the foods in Thailand are worth learning how to duplicate on your own. If you want to learn how to prepare traditional Thai dishes, you can either sit in the kitchen watching Jerri cook and go to the market with her or you have dozens of cooking schools in Chiang Mai to choose from. I selected the Thai Orchid Cookery because of it's convenient location and great reviews on Tripadvisor and I was not disappointed
Thai Orchid Cookery | 1/1 Soi 8 Prapokkloa Road Prasing, Chiang Mai, Thailand |
3. Learn how to kick ass in Muay Thai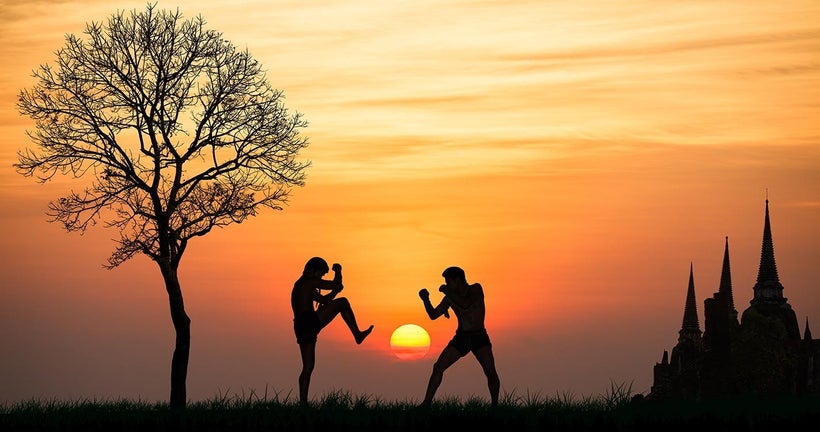 Muay Thai (Thai Boxing) is known as the national sport and is one of the hardest of the martial arts to master. Going to see a match is one of the most popular things to do in Chiang Mai.
As you walk through the city center at night you will encounter people on the streets handing out flyers and yelling "Thai boxing tonight". There are several stadiums to see a match at, which usually costs 400-600 baht, but Kawila Boxing Stadium and Thapae Boxing Stadium are amongst the most popular.
I personally enjoy being in the ring myself instead of a spectator, so I opted to have s local legend Muay Thai fighter to come to my homestay and give me a private kickboxing session and holy crap was I not prepared for how hard it was! Coming from LA where the only kickboxing experience I have had was in Equinox gym to upbeat music, this was a far cry from that, yet so fun.
I got an incredible workout while learning how to fight, block, and strategically position myself all while standing in a gorgeous gardens surrounded by the sounds of the jungle. Best kickboxing class ever!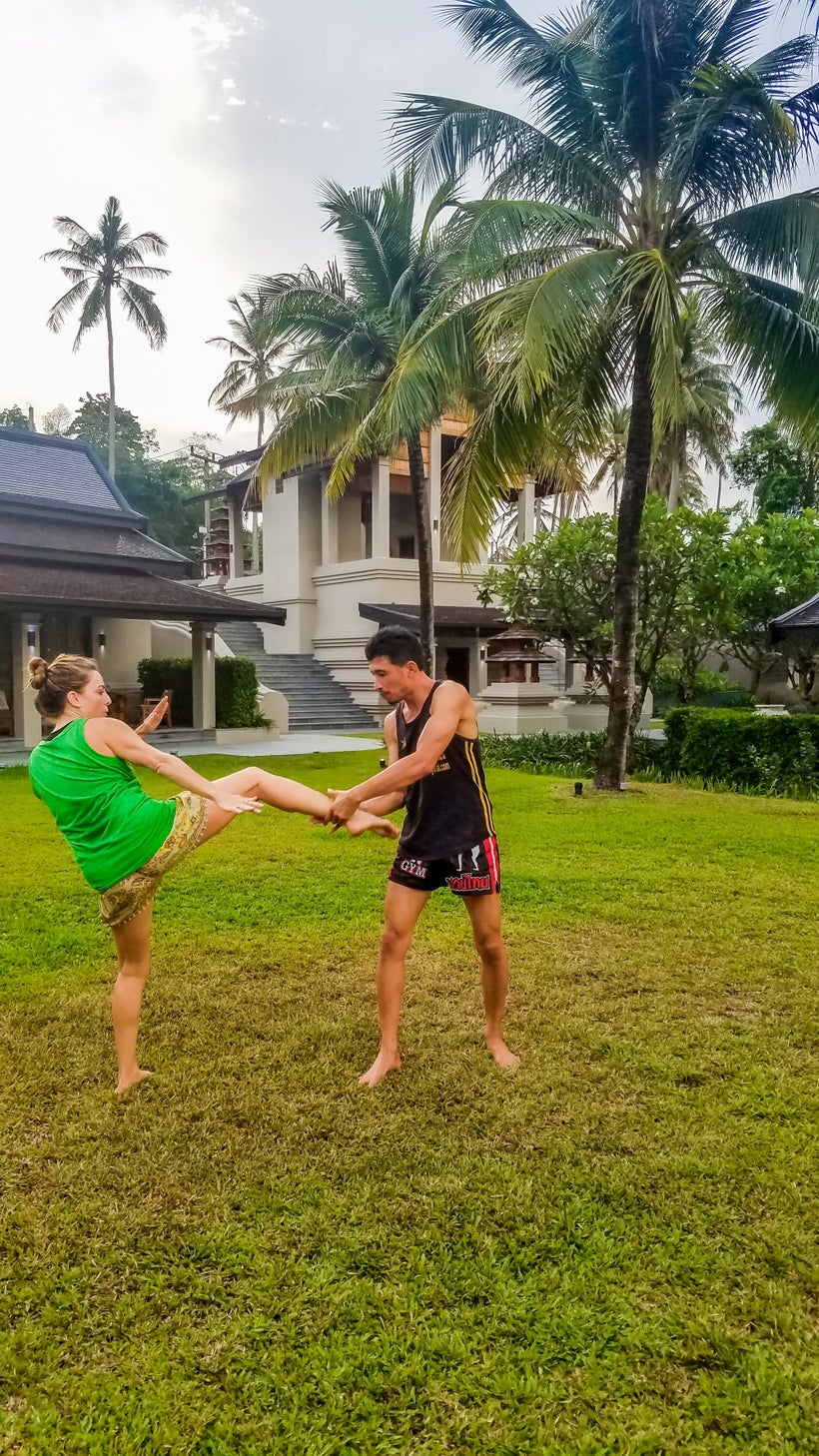 4. Tap into your spiritual side and check out some temples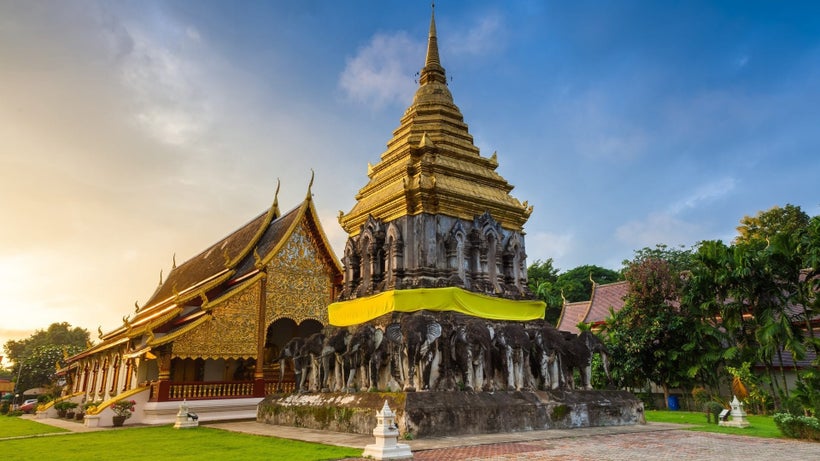 After traveling for a week in Chiang Mai, most people can get all templed out. It's overwhelming just how many Buddhist temples you can see in one day here, so I am saving you the stress of having to see them all. If you only have time to see a couple of them, here are my favorite two, the most dramatic of them all; Wat Chedi Luang and The White Temple, Wat Rong Khun. These two you can't miss seeing.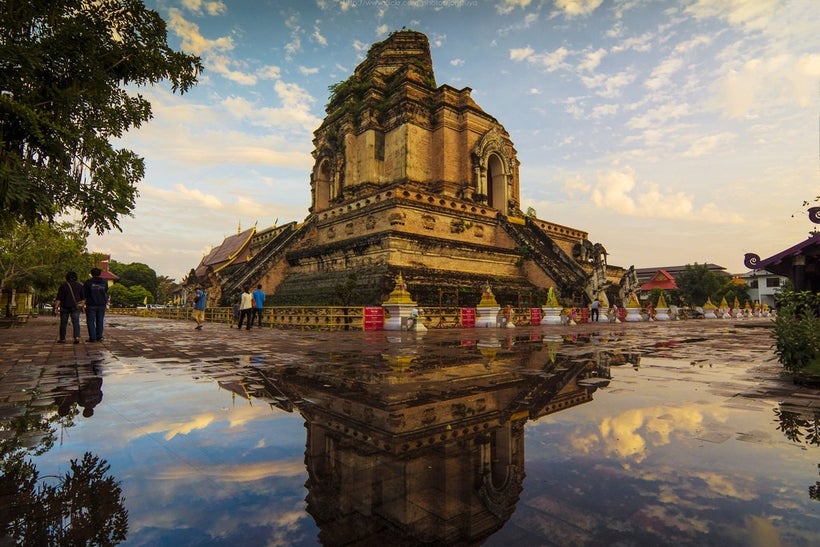 Wat Chedi Luang is an eye-catching Buddhist temple that is centrally located inside the Chiang Mai city walls. It is worthy of your bucket list to explore its large viharn (sermon hall), naga dragons at it's doorstep and the ruined brick chedi that sits behind the grand assembly hall.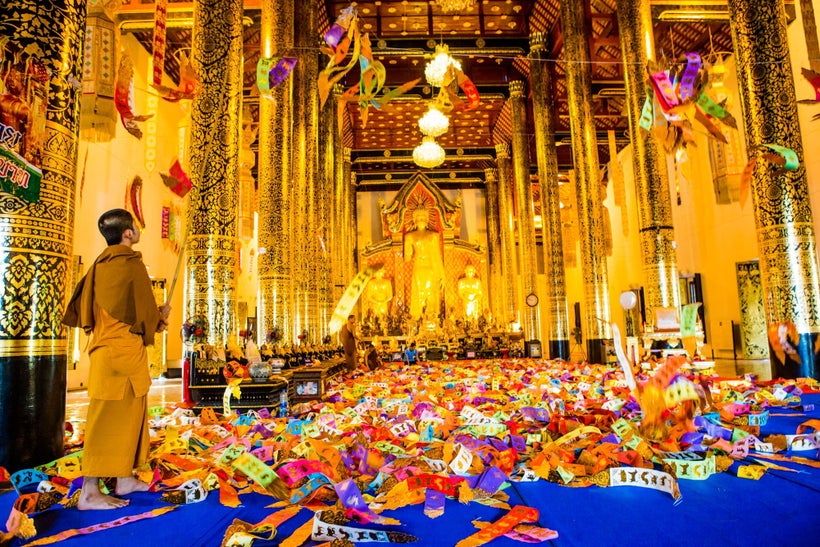 Wat Chedi Luang | 103 Road King Prajadhipok Phra Singh, Muang District, Chiang Mai |
As a color-obsessed person, I never thought I would want to go see an all white temple, but pack a colorful hat or sarong and a camera, because this temple is out of this world and you won't be able to stop taking photos here! It looks like the Ivory Palace from the movie "The Neverending Story" and is only a short day trip outside of Chiang Mai.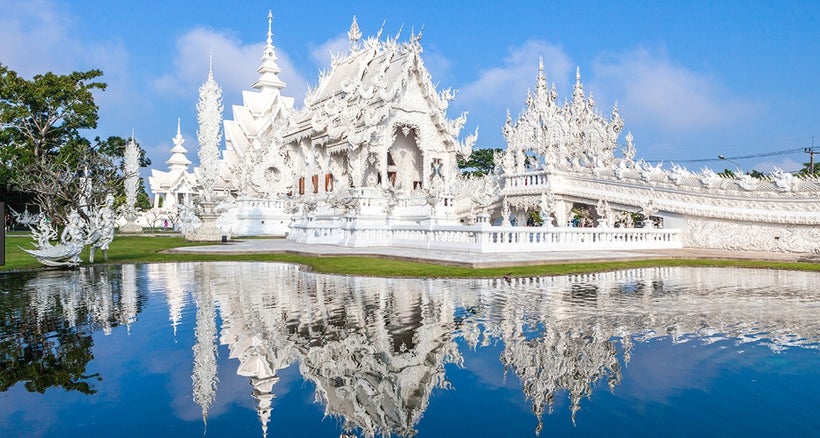 The White Temple, Wat Rong Khun, is an unconventional Buddhist Temple located about 2 1/2 hours north of Chiang Mai. And it is a vision of pure white. Symbolizing purity, The Wat Rong Kuhn is decked out in all white and supposedly all of your wishes will come true if you travel here to make them.
5. Have an ethical Elephant experience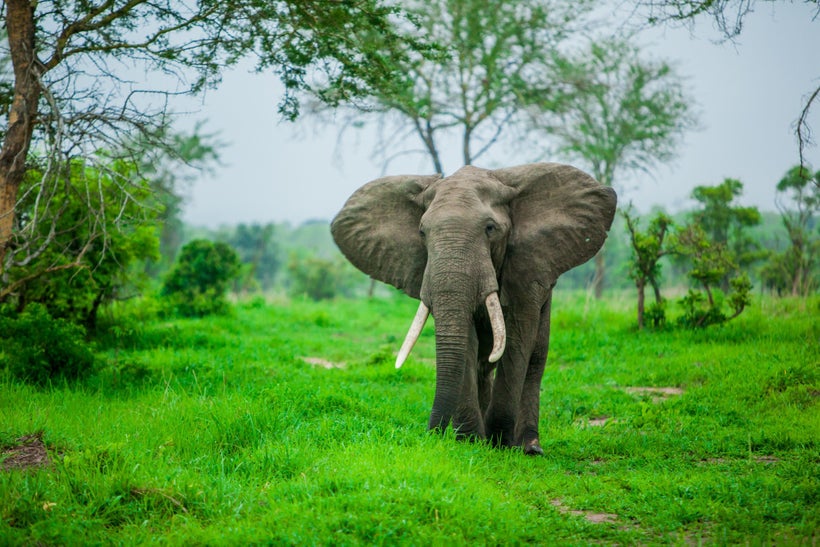 There is a lot of controversy about playing with elephants here and the treatment of these beautiful creatures in Asia. Out of the 25 elephant camps that you can visit, I suggest only three that are known for their responsible treatment of these animals. As more trekking camps and volunteer experiences are popping up, I have seen changes slowly being made to create more responsible elephant/human experiences and to help protect them and their future.
Mae Tamman Elephant camp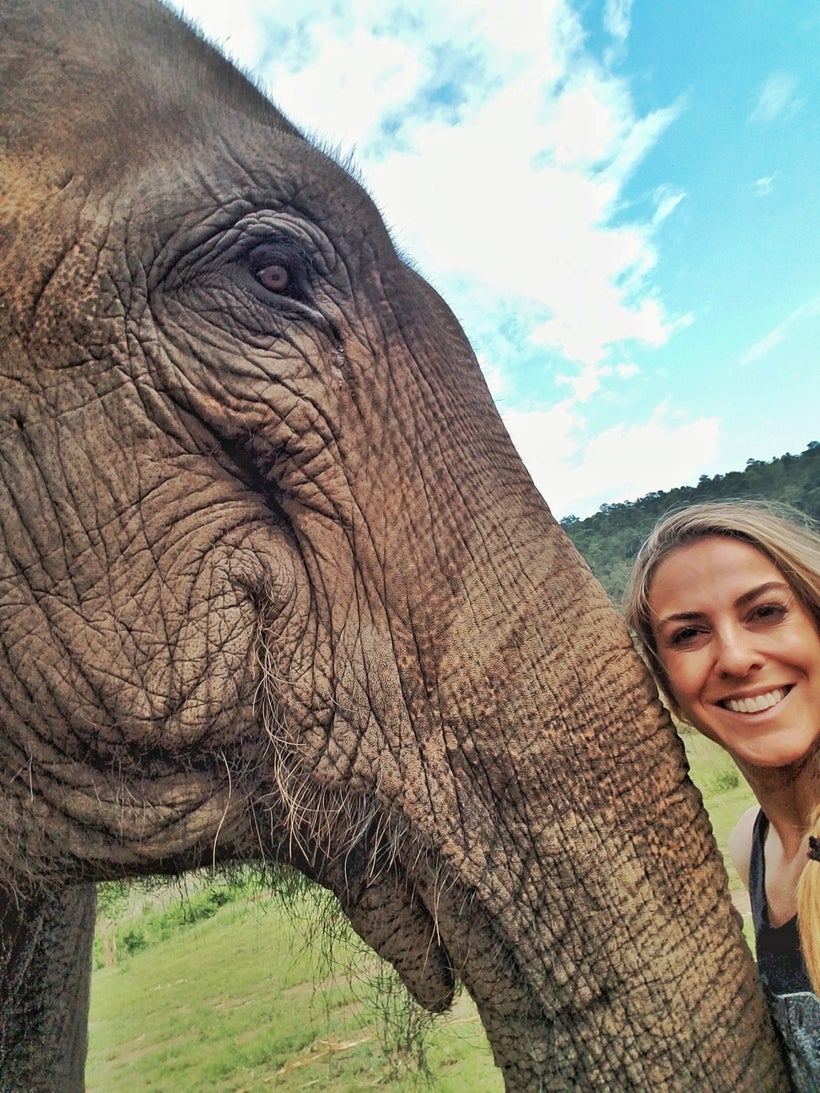 This one is general type of elephant sanctuary with many activities and various things to do and see with the elephants, like up close photo sessions with the elephants feeding their babies, watching the elephants painting watercolors, and a wonderful slow river raft ride with views of the elephants lining the banks of the river bathing themselves and cooling off. You are basically in their environment as a spectator for about 4 hours and there is no forced human contact with the animals. Also, there is a bonus pitstop on the way back to Chiang Mai at an absolutely amazing temple that is completely off the tourist radar. My second choice is Patara which is much smaller and offers a unique one on one experience with the elephants. Instead of a spectator, you will be their caretaker for the day, helping to bathe them, cut down sugar cane to feed them, and even picking up elephant crap is all part of the "elephant experience". It is really done nicely, but is definitely for a distinct traveler and not for everyone.
Both of these facilities are ethical and the elephants are well treated, like elephants not people, as some would prefer!! Another really special day is a visit to Thai Elephant Conservation Center: http://www.thailandelephant.org/en/activities.html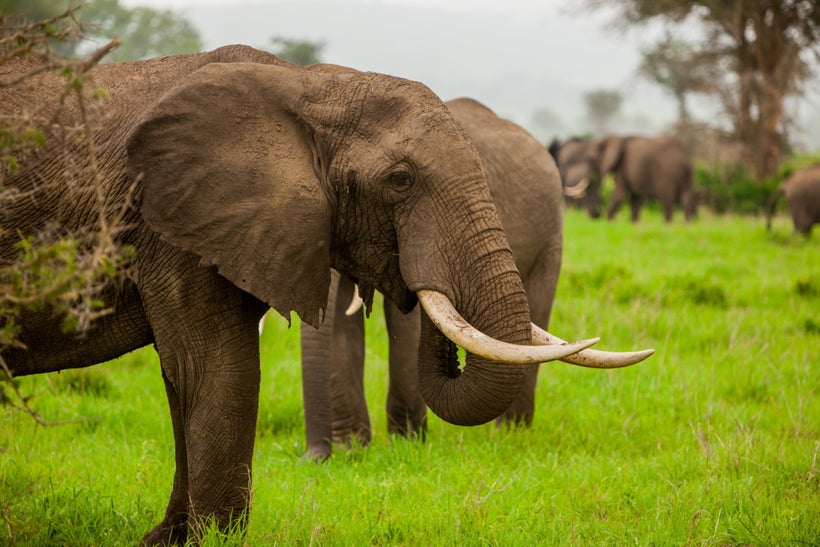 Only an hour outside of Chiang Mai, this elephant rescue and rehabilitation camp is a special place and hospital developed by the King where they care for injured elephants and where visitors can get an elephant education, feed and bathe these majestic creatures.
Fun fact is that this was where the first prosthetic leg for an elephant that was injured by a land mine in the jungle was made! The best part about the Elephant Sanctuary is that it is nestled into acres of the mountainous jungle in the countryside, so you can do a variety of adventure activities in the surrounding landscape and see tons of elephants roaming without ever even paying to go into the sanctuary!
6. Forget walking to see elephants, you can ride ATV's, zipline, or white water raft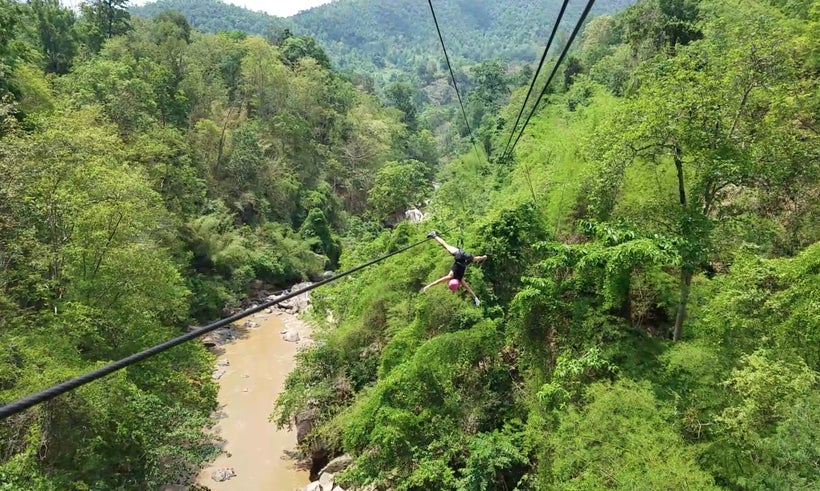 The countryside of Northern Thailand is amongst some of the nicest in the country, and not always explored by tourists. Take a break from the hustle and bustle of city life in Chiang Mai and either rent a car, driver or motorcycle for the day to drive along the winding roads through lush the strawberry fields, lychee farms, and epic mountain vistas of Mon Cham. The beautiful Mekong River runs through this lush wilderness and you have a mutiltude of choices on how to explore the river and surrounding foothills including trekking, hot air balloons (http://www.balloonadventurethailand.com/index/), ziplining, renting ATV's with a guide, and white water rafting. Being the extreme adventure junkie that I am, I did a three-in-one experience and started with ziplining in the morning, white water rafting during the hottest part of the day, and then adventuring through the jungle getting dirty on an ATV till sunset.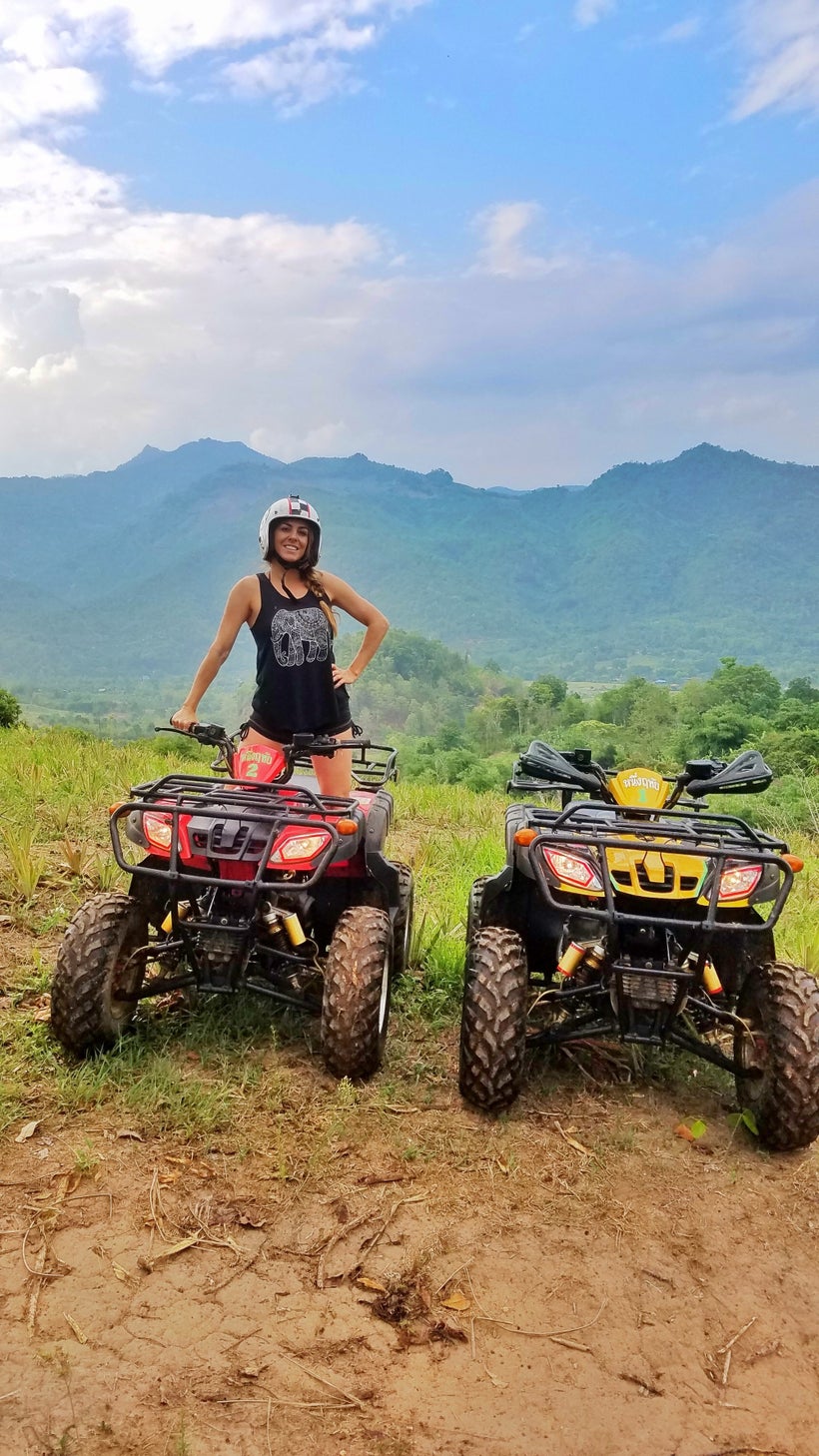 My highlights of the day were definitely the amount of elephants and wildlife I saw just roaming free through the countryside.
On the raft, we would float by a mother bathing her babies in the river just a few feet away from us, and while twisting and turning through narrow tracks on cliffside trails and through thick bamboo forests on the ATV, I would round a corner and be surprised by a huge elephant grazing next to me.
It was such a surreal experience and by far my favorite way to see these incredible creatures.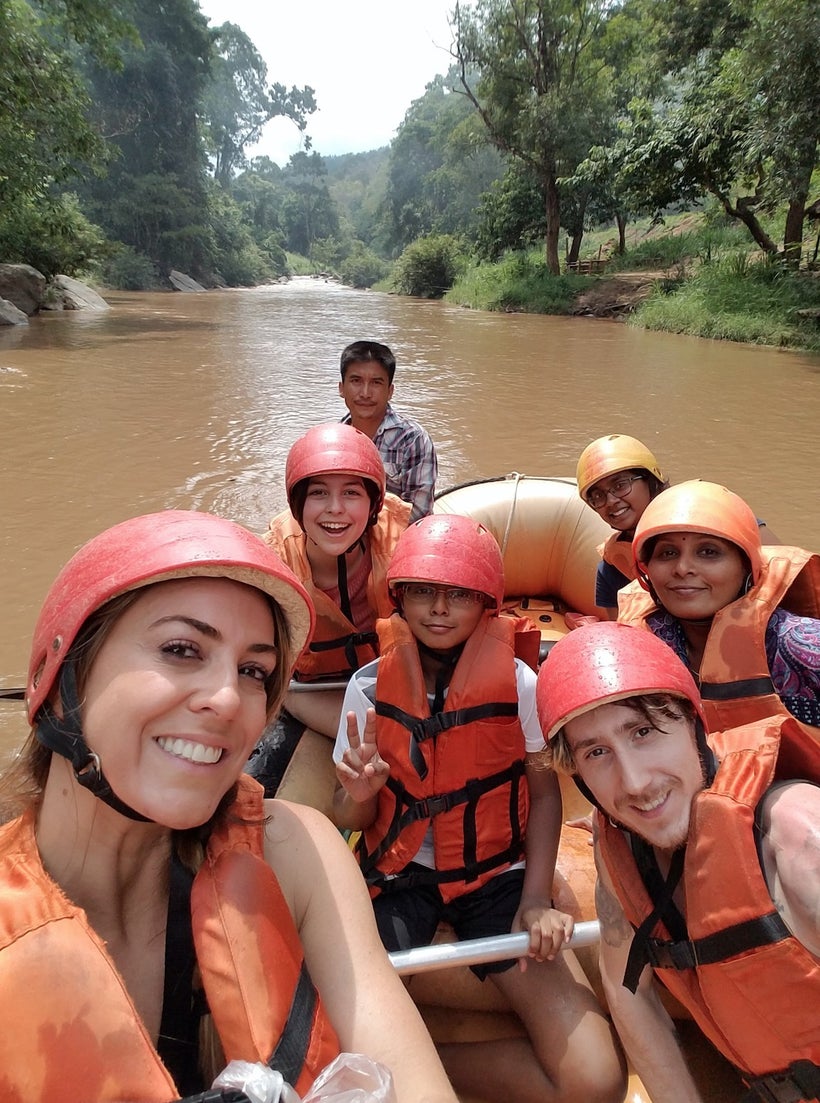 7. Visit the long-neck Karen Tribe and other hilltribes in Northern Thailand near the border of Burma.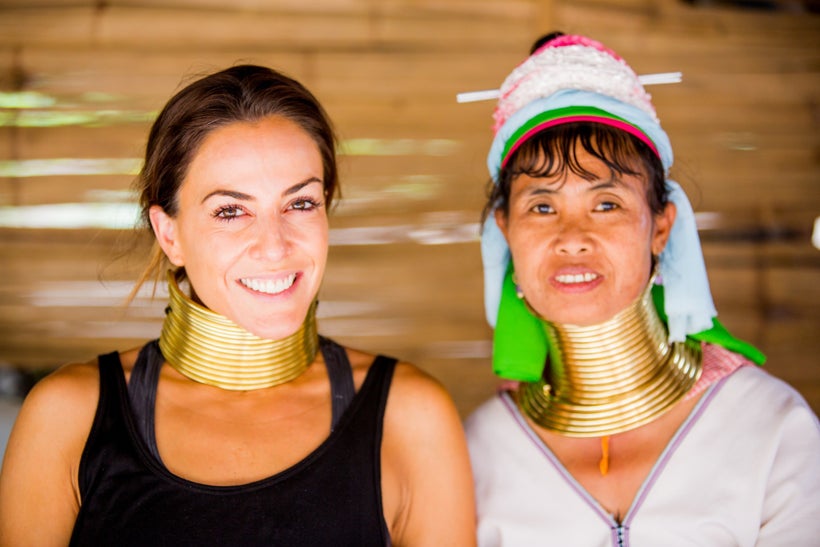 I LOVE shooting for the Novica/National Geographic Catalog, because I don't just get to shoot their fashion catalogs in their regions all over the world, but I get to document and spend time with the REAL artisans that create these sometimes vanishing art forms and cultural traditions from around the world.
Recently in Chiang Mai, Thailand, I took a trip a two hour trip to visit the remote hilltribes in the midst of the intense mountain side cultivation and farming areas of Chiang Dao.
The most famous of the hill tribes is the Karen tribe AKA the "Long Neck" tribe. Many of these people are Burmese refugees and are now living across the border in the Himalayan foothills in Northern Thailand.
They live a very pastoral life and speak their own unique languages and are best known for their women who wear heavy, brass rings to "elongate" their necks and weave intricate, colorful clothing.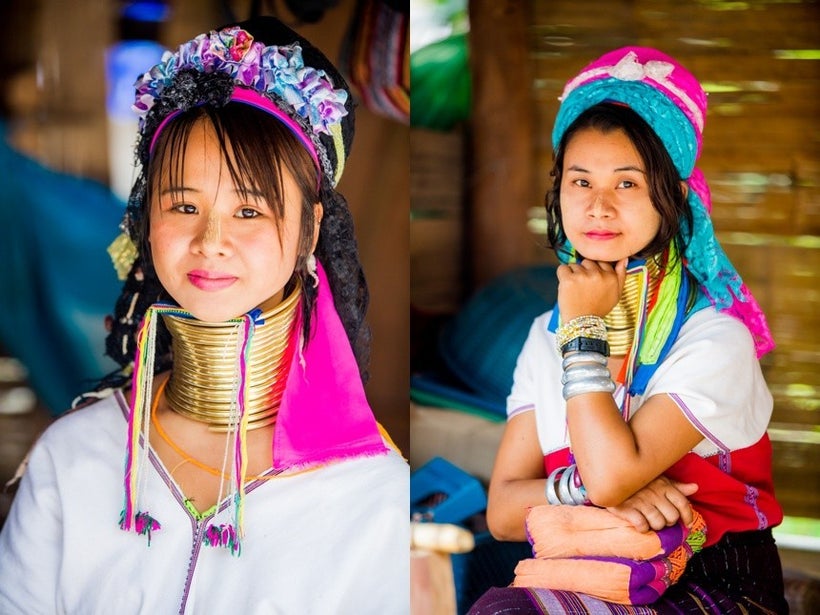 I was able to meet, photograph, and spend the day with these women while at work making their elaborate, colorful, patterned weavings. The Karen live in such remote regions that it's hard to sell their crafts and this is where National Geographic comes in.
Not only is their catalog supporting local hill tribe people allowing their culture to survive by connecting them to a global market place, but they are helping to empower women by providing jobs and allowing them to earn money for the family. I am proud to help promote awareness for their vanishing culture and art forms and you should definitely not miss this experience.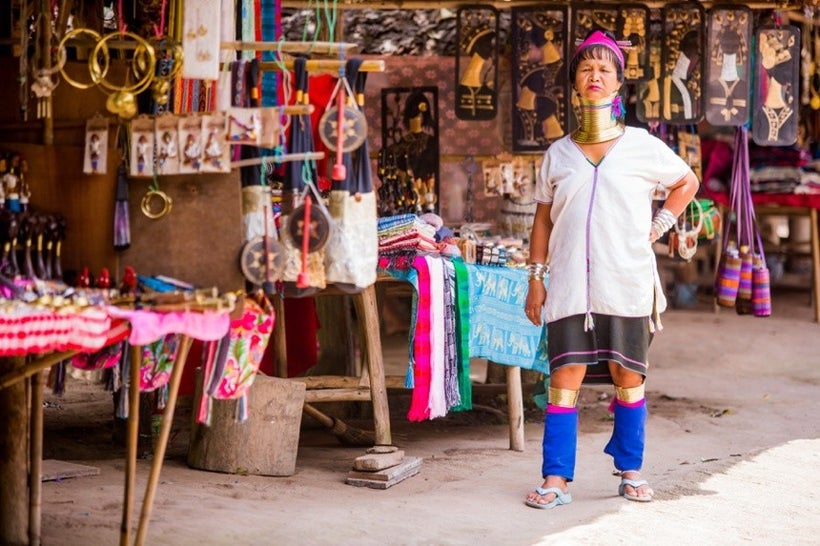 8. Drive through the Tea farms of Mae Salong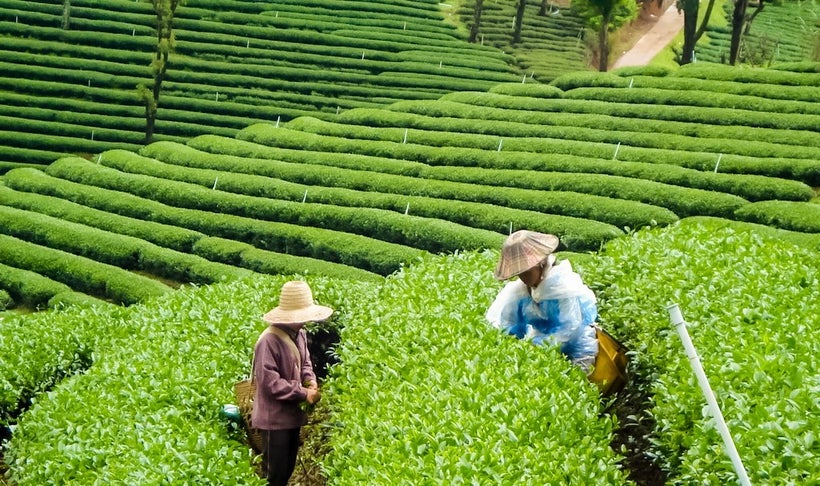 A little further away than the hill tribes and elephant sanctuary, is the region of Mae Salong which is where the revolutionaries that overthrew Chiang Kai Shek settled when Taiwan was at civil war. Mae Salong is located in the northwestern region of Chiang Rai province, in a area called Mae Fah Luang, which is right along the border of Myanmar.
At the end of the Chinese Civil War, a group of Chinese, who wouldn't succumb to defeat, lived nomadic lives in Myanmar. Eventually they found their way to the hilltops of Mae Salong where they set up a village. The Thai government allowed them to stay in Thailand, as long as they fought for Thailand and today the village still exists, and it's still very Yunnanese Chinese.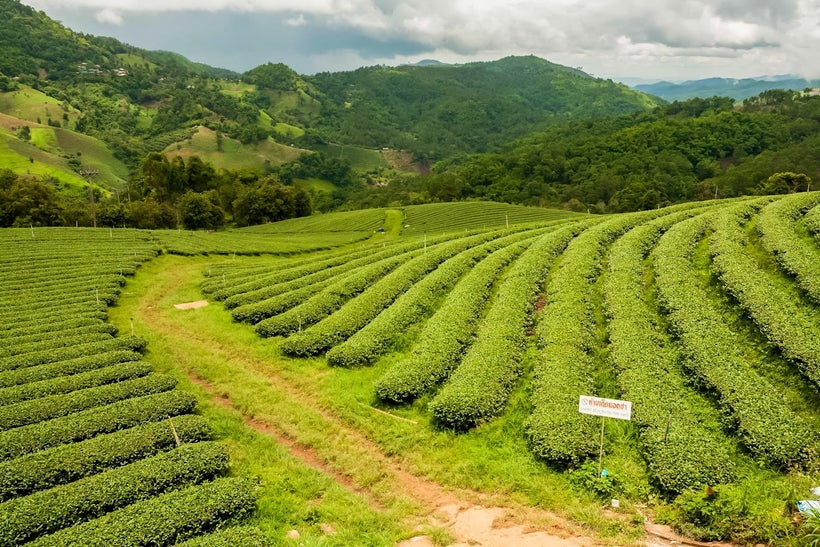 This region is known for their world famous Oolong Tea and it is worth the drive through this stunning countryside to go get a cup.
My favorite spot is the Choui Fong tea farm and you can get there in thirty minutes from Chiang Rai. The road to get there was beautiful and super curvy and the views also started becoming more and more dramatic as we climbed higher into the hills. But nothing beats the views of the tea fields and mountain backdrop while relaxing and sipping your afternoon high tea. It is the perfect way to enjoy a relaxing afternoon!
9. Shop till you drop in Chiang Mai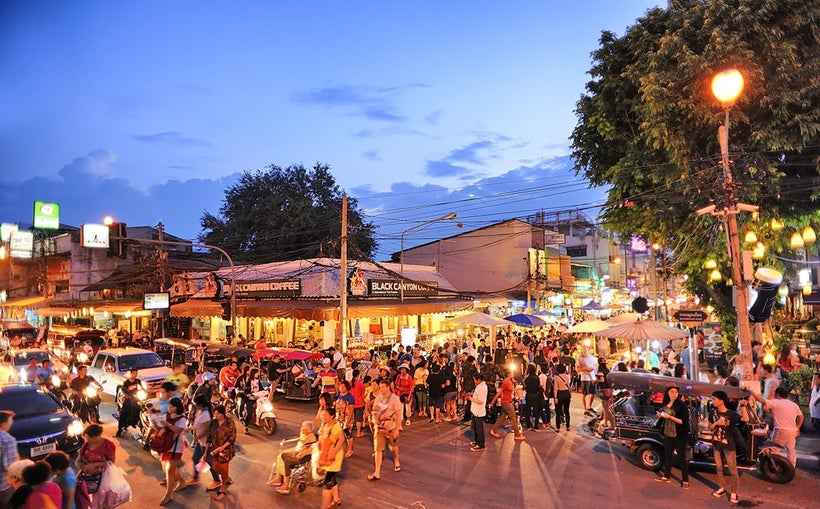 On my own travels I love to go to the local food markets. Not knowing my way around, I definitely suggest taking a guided tour to Wororot Market which is the oldest fresh market in China Town.
Located in China Town in the midst of the flower market and the textile markets, visiting this place is really a wonderful experience with a plethora of sights, sounds and daily local life in Chiang Mai. The benefit of having a local guide is that they can show you the best, hidden restaurants for lunch and the "off-the-beaten-track" places that are not tourist traps. Another exceptional day is an antique and home decor shopping trip where your guide personally escorts you through the myriad of hundreds of shops to his cherry picked favorites, known for good quality and fair prices. Shopping is wonderful in Chiang Mai and Thai original handicrafts are disappearing art form, so it becomes sort of like a fun treasure hunt to go hunt them down and buy them.
10. Get Thai Massages everyday in Thailand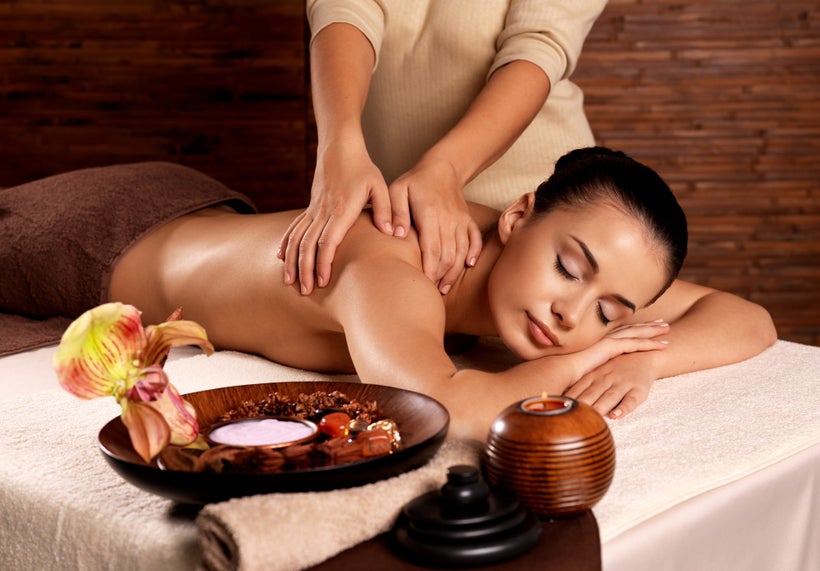 When in Thailand you can't leave without getting a traditional thai massage…or ten! There was no way I could possibly leave this country without being able to say "I got a Thai massage in Thailand" and after a day of walking for miles shopping, trekking, or adventuring to see hill tribes and elephants, it is becomes not just a luxury but a necessity. The best part is how little it dings your wallet getting an hour-long massage. The most expensive massage I got was when I headed over to the "fancy" Fah Lanna Spa and where a one hour Thai massage costs 400 baht ($12.00 usd). Expensive by Thai standards since normally they are only about $8.00, but worth every penny trust meJ
Fah Lanna Spa | Wiang Kaew, Si Phum, Mueang Chiang Mai District
This article was first featured on Venuelust.
To follow along and see more images from my global adventures, follow me on Instagram @LauraGrierTravel
CLICK TO VIEW THE FULL FEATURE CLICK TO VIEW THE FULL FEATURE…